17.10.2014
Hell Motel (live)
Here is a little taste from the show yesterday at L'Usine in Istres, France.
Awesome crowd.

Share if U Like :-)




16.10.2014
Another sold out show in France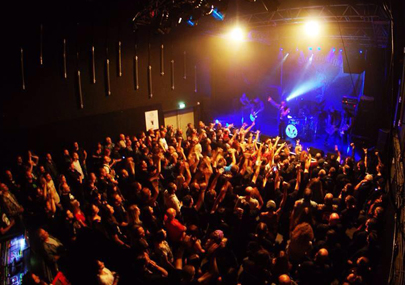 Photo by Bella Regenschein

03.10.2014
Back in Italy
Back in Italy at Rock'N'Roll Arena in Romagnano Sesia. Same place as 4 months ago. New pic with the new line-up.
See you for some serious danish boogie woogie at 22:15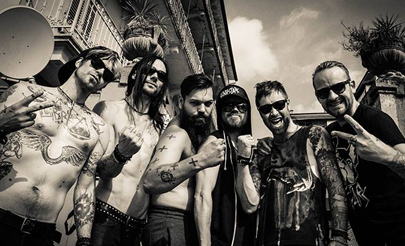 Photo by Linda Dahlberg

30.09.2014
Video for Blood Red Lips
New video for "Blood Red Lips" feat. Ralf Gyllenhammar and David johannesson of Mustasch.

Share if U Like :-)




01.08.2014
Skogsröjet Festival
Skogsröjet we're coming ta' get you!

Are you ready for some pure danish homegrown Boogie Woogie?
Who knows, maybe we'll bring a nice little surprise ???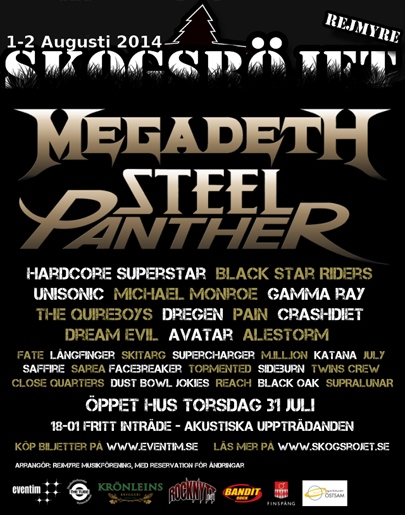 06.06.2014
Mamma Mia Festival
More summer-festivals in Germany... We can now announce that Supercharger is confirmed for this years Mamma Mia Festival in Ahaus the 23rd of August.




25.05.2014
Rock im Wald 2014
Supercharger is confirmed for Rock im Wald festival together with Graveyard, Red Fang, Truckfighters and Bombus.
This is the 3rd time that the Rock im Wald crew chooses to throw money after us, and it's amazing to see how the festival grow for every year.! Hats off for the true rock'n rollers of the Wald.

See the kickass lineup here.




24.04.2014
Supercharger at Sticky Fingers
Supercharger is paying a festival at Sticky Fingers in Göteborg tomorrow with the coolest bands on the planet! Be sure to be there.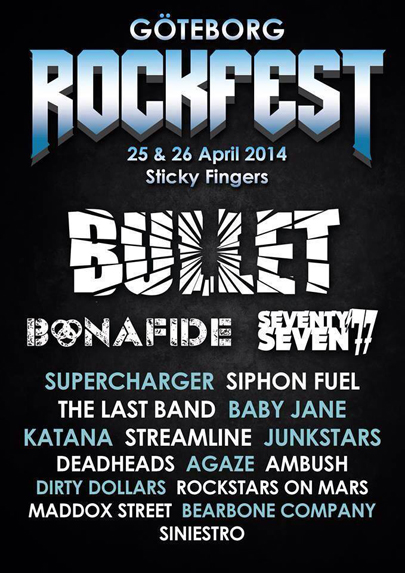 23.04.2014
New guitarist in Supercharger
From Paul Di'Anno to Steven Adler. From Hollywood to Sweden and now to Denmark to be the new rhythm guitarist in Supercharger.

Say hell-o to the newest member of our club: Staffan Österlind. He will be taking over where Dennis Samaras left off.

We welcome Staffan to the family and are looking forward to some good times and lots of gigs.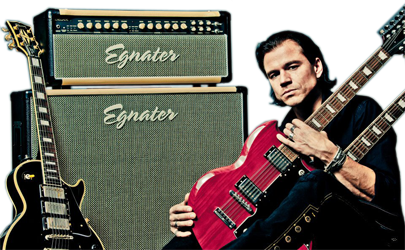 22.04.2014
Summer Breeze confirmed
It is now official. Supercharger has been confirmed for this years Summer Breeze Open Air. Time and date will follow.

Click HERE for more info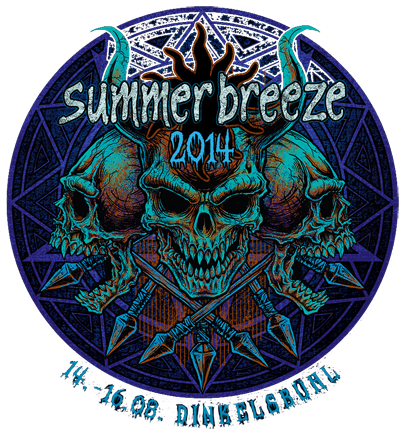 01.04.2014
Supercharger supporting H.E.A.T in May
A lot of "april fools" are floating around the globe today. We dont have time for that, and we are not kiddin' when we tell you that we have confirmed around 60 shows from now and 'till October.

At first we are going on tour with the Swedish rockers H.E.A.T in Germany, Netherlands, Belgium, Switzerland, Italy and UK.

What show are you gonna go to?


| | | |
| --- | --- | --- |
| 06 May | C-Club | Berlin (D) |
| 07 May | Zoom | Frankfurt (D) |
| 08 May | Universum | Stuttgart (D) |
| 09 May | Rock N Roll Club | Milan (I) |
| 10 May | Z7 | Pratteln (CH) |
| 12 May | Kavka | Antwerb (B) |
| 13 May | Luxor | Cologne (D) |
| 14 May | De Pul | Uden (NL) |
| 16 May | Garage | London (UK) |
| 17 May | O2 Academy | Newcastle (UK) |
| 18 May | Cathouse | Glasgow (UK) |
| 19 May | Manchester Academy | Manchester (UK) |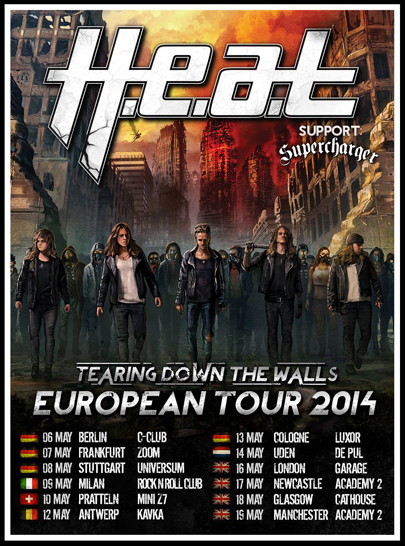 10.03.2014
No time to waste
The ultra talented and all around good guy Victor Ray Salomonsen Ronander (ex Mnemic, Vira) will fill in for Dennis Samaras until we've found the very best replacement.

Next stop for Supercharger is Helsingborg "A World Of Music Festival" at The Tivoli on March the 28th.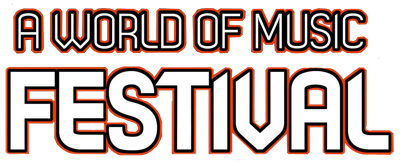 07.03.2014
Heartbroken but not falling apart
Riding on a crest of a wave these days, with fantastic reviews and exciting tour plans, it seemed like nothing could hurt us. But eventually something did: our friend and guitarist Dennis Samaras has chosen to leave Supercharger. Referring to the emotions we've all gone through since his announcement, it seems like our album title was almost prophetic.

But we are luckily too busy to dwell on the past: we need a new partner in crime as soon as possible.

Until now another Dennis has been a great help: thanks a lot Dennis Post from White Trash Presidents for filling in on 7 concerts.

But now it's time to find a permanent 2nd guitarist. We'll publish a job advert as soon as possible.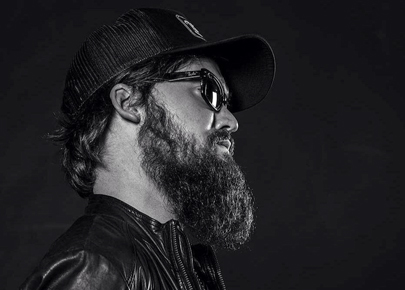 h

24.06.2013
No time for hangovers:
Supercharger is in the studio
On June the 7th the first single "Hungover in Hamburg" from the coming album was published to our thirsty audience.

During the next one and a half month the remaining songs are recorded with producer Kristian Thomsen. Kristian was also the man behind the buttons on our last album "That's how we roll". The mixing and mastering will be done by Tobias Lindell in Gothenburg.

Our third album, whose title remains to be revealed, is released on the Swedish record label Gain Music and Entertainment and will be out in November this year.

We're looking forward to play the new material live on the European stages. SuperCharger is now cooperating with three strong booking agencies; Dragon Productions covering Germany, Austria and Switzerland, Skrikhult Production covering Sweden, Norway and Finland and Heartbeat Music covering Denmark.



h

h

03.06.2013
New single and video June 7th
The new single "Hungover in Hamburg" from the coming album, due to be out in November, is released on June 7th, and is exclusively premiered on the Stockholm based radio Bandit Rock at 9:00 am. The single is released on Gain Music and Entertainment (a Sony company).

On the same night we will play live at BETA in Copenhagen. Come and hear the new song and do the boogie-woogie with us.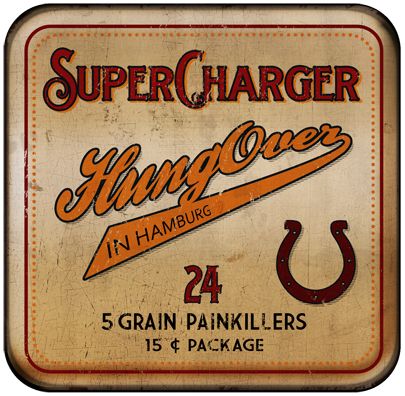 21.05.2013
Supercharger live at BETA in June
Supercharger will play the only show during the summer in Copenhagen at Beta on June the 7th, before heading for the studio and recording the 3rd. album (still untitled).

We we will give you a small taste of what to be found at the new album, set to be released in November.

Hope to see all you Rockheads on June the 7th.

30.04.2013
R'n'R Overdose-tour is now done
A big thank you to everyone on the Rock'n'Roll Overdose tour and the people attending. '77 , Psychopunch , The New Black , V8 Wixxxer , Bembers , Bella-forhelvede the merch-girl, Tina the driver, Lars the Sound-/toumanager, Kris the backliner and the Deathrider crue.
You guys ROCK!

And not forgetting Dragon Productions for making this tour possible.

Special thanx goes out to Der W and Dunderbeist for the last show where we had a blast.

The whole band can not thank Mr. Danne McKenzie enough for being such a pro and a great guy.

See you in the fall for some more boogie woogie.

Cheers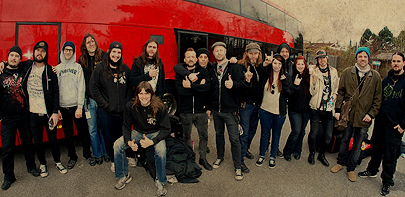 13.04.2013
Supercharger played during siesta
WOW.. apearently our track Heart On Overdrive is the most listend song during Sieasta-time on Spotify in Spain.
We have to go there!

Spanish newspaper, El Pais: Click here


10.04.2013
Supercharger signs with Gain
We are proud to annouce that Supercharger has signed a record deal with the swedish label Gain. We have been looking for a deal for some time now and Gain has had our attention from the start. Gain is a Sony Music Entertainment company, and their rooster consist of bands/artists such as Nicke Borg, Mustasch, Europe, Hardcore Superstar to name a few.

At the moment we are hard at work on writing our 3rd. album, due to be released this fall. Before that we are planing to release a small teaser, just to give you all a small taste of what's to come.

We are very exited to see what the future will bring... but if you will excuse us, we have some touring to do :-)
Hope to see ya all soon on a venue or festival.




19.02.2013
Video-interview with Mikkel
Johnny Boii from Sweden interviews Mikkel before Gothenburg show where Supercharger supported Bourbon Boys at Stora Teatern.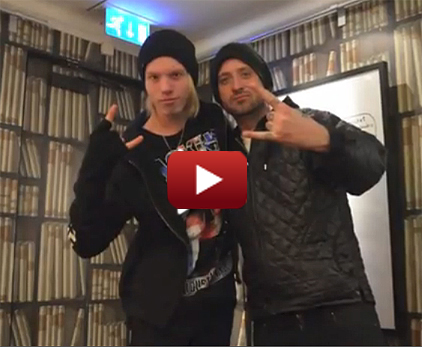 16.02.2013
Danne McKenzie fills in for Benjamin
We are honored and very exited to have Danne McKenzie with us as stand in drummer for Benjamin on our Rock'n'Roll Overdose tour in April. Our german beat-dictator Benjamin is havin' a second baby girl in late March, and the loyal and loving father he is, he has to stay home.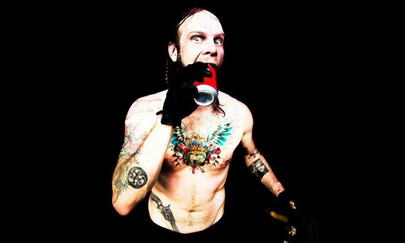 23.12.2012
More dates for german tour in April
The last and final date's has now been added for the german Rock'n'Roll Overdose tour in April 2013.

Here are the dates:


| | | |
| --- | --- | --- |
| 11.04.2013 | Bstard Club | Osnabrück (D) |
| 12.04.2013 | Eisenbahnhalle | Losheim (D) |
| 13.04.2013 | Matrix | Bochum (D) |
| 14.04.2013 | Vortex | Siegen (D) |
| 15.04.2013 | Paunchy Cat | Lichtenfels (D) |
| 16.04.2013 | Backstage Club | München (D) |
| 17.04.2013 | C-Club | Berlin (D) |
| 18.04.2013 | Markthalle | Hamburg (D) |
| 19.04.2013 | Alter Gasometer | Zwickau (D) * |
| 20.04.2013 | Rockfabrik | Nürnberg (D) |
| 21.04.2013 | Nachtleben | Frankfurt (D) |
| 22.04.2013 | Cafe Atlantic | Freiburg (D) |
| 23.04.2013 | Galery | Pratteln (CH) |
| 25.04.2013 | Underground | Köln (D) |
| 26.04.2013 | Kaminwerk | Memmingen (D) |
| 27.04.2013 | Steintor-Varite | Halle (D) |
| 28.04.2013 | Hugenottenhalle | Neu-Isenburg (D) |

* without Bulletmonks and The New Black

... and a merry christmas to all of ya.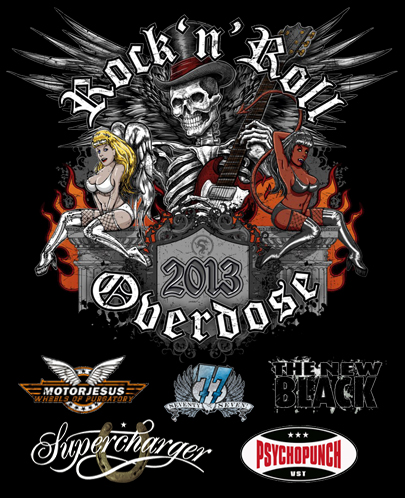 20.12.2012
More shows in Febuary 2013
Happy to annouce some more shows for the "Guns, Trucks and Cattle tour" with Bourbon Boys.
After starting off in Stockholm at Febuary the 7th., we willmove on the Linköping and Gothenburg.

Here are the dates:


| | | |
| --- | --- | --- |
| 07.02.2013 | Debaser | Stockholm (S) |
| 08.02.2013 | L´Orient | Linköping (S) |
| 09.02.2013 | Foajen@Stora Teatern | Gothenburg (S) |

Keep your eyes open, more will come...


15.12.2012
New tour in Germany in april 2013
Good news for all of you die-hard rocker's in Germany.

It has just been announced that Supercharger will attend the Rock'n'Roll Overdose tour in the spring of 2013.

We will be touring most parts of Germany together with Psychopunch, '77, The New Black and Motorjesus.

This is literally an overdose of rock'n'roll. In addition to the 5-band lineup there will be tattoo-artists, commedy, sexy devils, drinks and games... and with a little luck, you will have front-row seats right next to the stage.

Here are the dates:


| | | |
| --- | --- | --- |
| 12.04.2013 | Eisenbahnhalle | Losheim (D) |
| 13.04.2013 | Matrix | Bochum (D) |
| 17.04.2013 | C-Club | Berlin (D) |
| 18.04.2013 | Markthalle | Hamburg (D) |
| 19.04.2013 | Alter Gasometer | Zwickau (D) |
| 20.04.2013 | Rockfabrik | Nürnberg (D) |
| 26.04.2013 | Kaminwerk | Memmingen (D) |
| 27.04.2013 | Steintor-Varite | Halle (D) |


More dates will be added, so stay tuned..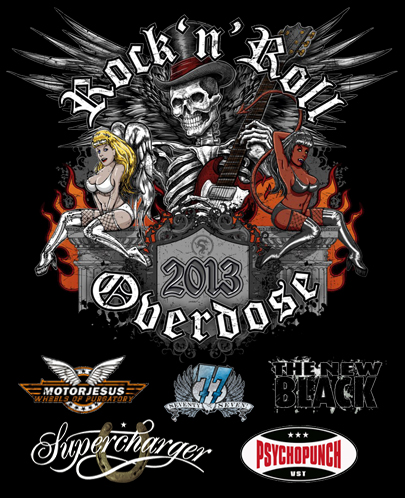 01.12.2012
The Germany tour over ab DONE!
A succesful tour supporting Mustash in Germany, Austria and Switzerland is now over and done. All in all 16 cities, 15 shows, 3 countries and 5665 km.

We want to thank all of you who supported us and made it what it was... An Unforgettable tour.
A special thanks goes out to Mustasch and Eat Music...

Rock on. Hope to see ya all again in 2013...
"We will fucking see us!" ;-)


The last Supercharger tour in 2012 is over and DONE!

31.10.2012
New tour with Bourbon Boys in February
Ladies and Gents. We are proud to announce the first tourdate from the upcoming "Shotguns, trucks and cattle" tour, starting 2013!
We are in for exciting times people. Spread the word!!!

We will be touring with our friends from the north, Bourbon Boys [SE]. Dates has been booked for Febuar and March, so stay tuned..!

First gig is Debaser in Stockholm on February the 7th, 2013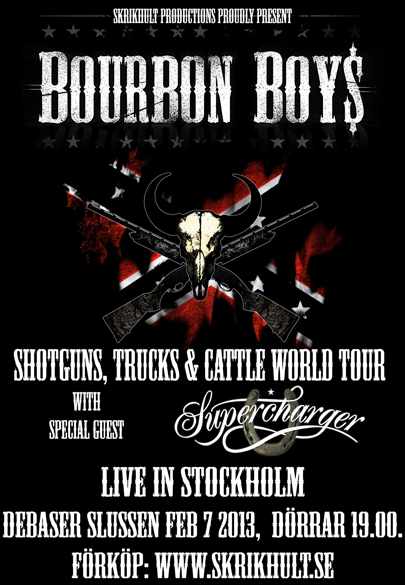 09.10.2012
Nikki Sixx plays Supercharger
Nikki Sixx, as you probably know, radio-host on Bandit Rock radio. Every Tuesday, he has his own show, called The Sideshow Countdown. Nikki choose the music he plays him self.

To our delight he has this evening chosen to play Supercharger- Rise and fall.

Nikki Sixx, we salute you, and thanks you for your program and eminent track selection ;-)

The Sideshow Countdown broadcast on Tuesdays from 19-21 pm on Bandit. If you cant pick up Bandit Rock on the radio, you can listen to on their website.




18.09.2012
Supercharger on Bandit Rock
This Saturday Supercharger is gonna appear on Bandit Rock's radioshow "Bandit Rock Party.

Together with Bandit Rock's own Richie Puzz and Sheriffen, Supercharger will get your Saturday pre-party started. Wil will flip records, talk about all and nothing and party out on the air, from 19:00 to 00:00.

Send us an SMS to +46 724 45, with the song you want to hear.




26.08.2012
More shows added to the tour
Shows in Köln and Paris, France has now been added to the tour.
Check out the flyer below and decied which show you're gonna attend.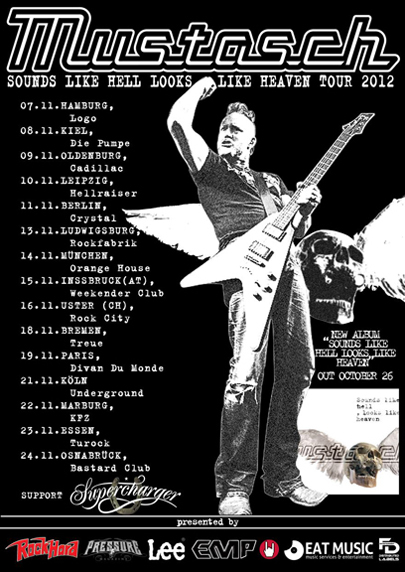 30.07.2012
Supercharger on tour with Mustasch
It is now official. Supercharger will once again be touring Europe, supporting our follow hard-rockers Mustasch.

From the 7th of til the 24th or November we'll we´ll be touring Germany, Switzerland and Austria, starting out in Hamburg and finishing in Osnabrück. Through out the tour we will visit places that we've played before, as well as venues that are brand new to us.

So to all of you germans... If you haven't had the opportunity to rock out with us before, now is the time to check out the scedual, and decied which show you're gonna attend.


| | | |
| --- | --- | --- |
| 07.11.2012 | Logo | Hamburg (D) |
| 08.11.2012 | Pumpe | Kiel (D) |
| 09.11.2012 | Cadillac | Oldenburg (D) |
| 10.11.2012 | Hellraiser | Leipzig (D) |
| 11.11.2012 | Crystal | Berlin (D) |
| 13.11.2012 | Rockfabrik | Ludwigsburg (D) |
| 14.11.2012 | Orange House | München (D) |
| 15.11.2012 | Weekender Club | Innsbruck (A) |
| 16.11.2012 | Rock City | Uster (CH) |
| 18.11.2012 | Treue | Bremen (D) |
| 22.11.2012 | KFZ | Marburg (D) |
| 23.11.2012 | Turock | Essen (D) |
| 24.11.2012 | Bastard Club | Osnabrück (D) |

20.02.2012
Supercharger will play Bandit Boat
It is now confirmed. SuperCharger is among the first bands being announced to play the next Bandit Boat event. We're talking 23 hours rock/metal baot-trip from Sweden to Finland and back.

SuperCharger will paly along side Raubtier.. more bands will be announced later.

For more info follow the link Bandit Boat 13




16.01.2012
New video
It's here! Check out our new video


13.01.2012
Supercharger appears on Bandit Most Wanted double-CD
Supercharger appears on Bandit Most Wanted double compilation-CD along side with bands like D:A:D, Mustasch, Rammstein, Volbeat and many more.

Buy the CD here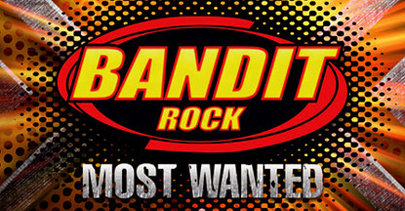 11.01.2012
Redemption Song
The countdown has begun. On monday January the 16th. we release the musicvideo for Redemption Song. As the albumtrack, the video will features Mia Coldheart from Crucified Barbara in duet with Mikkel.

Like the video for Rise and Fall, this new video is shot'n'cut by our good friends "A-Rock & HobbE", and once again they have outdone themselves. We are very happy with the result, and can't wait to show you guys.

So stay tuned untill monday.



09.01.2012
Bandit Rock Awards
We have just been told that SuperCharger is nominated in 2 categories at the Bandit Rock Awards 2012. The categories are "Best international album" and "Best beakthrough".

Further more at is now official that SuperCharger will mke a live appearance during the show along with 3 Doors Down, Raubtier, Amaranthe and more. We cant wait for this event and would love to bring home one of these great awards.

So don't forget to vote for SuperCharger in the described categories. Follow the link below to vote.

Vote here